Occupational development
Talent philosophy
The company upholds the management philosophy that "talent is the No. 1 resource", we respect talent, cherish talent, care for talent, and esteem talent as precious fortune of the company. We continuously optimize talent growth channel, attach importance to the development demand of employee in different stages, provide smooth channel for talent growth and establish platform for talent development. We firmly establish the philosophy of people-orientation and establishment of strong enterprise relying on talent, and energetically strengthen talent team building, so as to cultivate a high qualification talent team having both professional competence and moral integrity.
Talent cultivation
Focusing on the development target to establish "first-class engineering company in the world", taking cultivation of high level talent, innovative type of talent and internationalized talent as key point, and targeting on cultivation and building of a talent team of reasonable structure, prominent performance and first class, the company has established talent cultivation mode featuring demand-orientation, classification and differentiation, so as to continuously optimize talent structure and enhance talent qualification.
At present, the company has 3 academicians of the Chinese Academy of Sciences and Chinese Academy of Engineering, 5 national design masters, 2 national outstanding contribution experts, 41 experts granted with special government allowance and over 3,000 persons possessing registered practicing qualification of various specialties, including Project Management Professional (PMP) and registered architect certified by Project Management Institute (PMI) of America.
Talent development
The company has been attaching importance to employee development for a long time, and has designed employee occupational career development route featuring longitudinal smoothness and crosswise linkup as per "five channels" of management, general specialty, engineering technology, project manager and skill operation, and opened occupational development channel for staged promotion of management, technology and operation personnel, so that each employee can clearly see the development horizon, and the accumulation of experience, grasping of knowledge and possession of capability required for reaching each stage. Employees are encouraged to formulate their own occupational development plan in combination with the business development demand of the company and the interest and characteristics of themselves, so as to realize their own value.
Talent recruitment
The company focuses talent recruitment on the demand of the company's development strategy and talent team building, insists on the talent selection criteria of combination of professional competence and moral integrity, sets foothold inside the company, faces the outside, and takes a broad view of the whole world, so as to continuously strengthen reasonable allocation of talent resource inside the company, and energetically introduce and recruit various types of outstanding high-level talents of China and foreign countries. The company implements the talent development and succession plan of introduction of a batch of talents, reservation of a batch of talents and cultivation of a batch of talents, and recruits high qualification graduates from universities and colleges in accordance with the principle of "attaching importance to specialty, selecting for employment on the basis of qualifications, maintaining openness in recruitment and strengthening supervision".
Employee training
In accordance with the management philosophy that "talent is the No. 1 resource", the company concentrates its efforts in establishment of an organization based on "learning, service and innovation", provides various types of training course to employee through modes such as off-the-job learning and participation of remote training, including orientation training for new employee, management training, training for enhancement of professional skill and training for acquisition of qualification certification, etc. The company has established education training center, strengthened funds investment and enhancement of soft power of the training base, and developed serial training course for employee of different series and different posts and ranks in combination with the employee development plan, and annually formulates training plan at two levels of the company and enterprise, so as to enhance the business theory and working skill qualification of employee according to specific situations. Employee can enhance capability with emphasis on their own characteristics, meanwhile, the company takes training as a portion of employee's benefit, so as to ensure execution of employee's right to participate training and provide effective help for career development to each employee.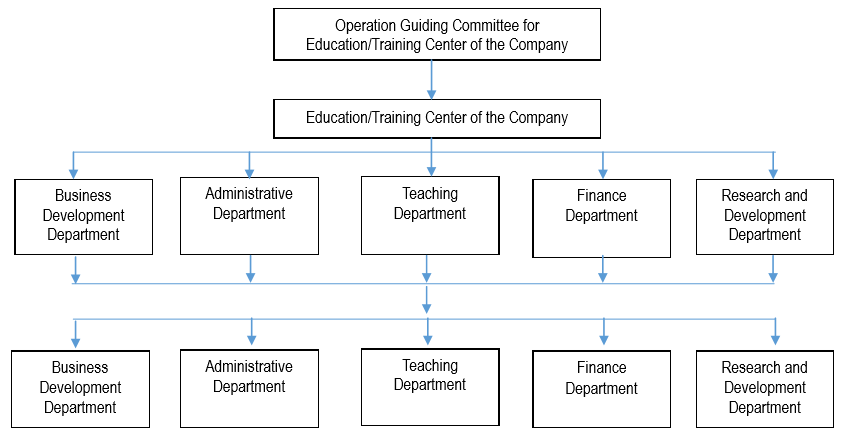 Introduction of academicians